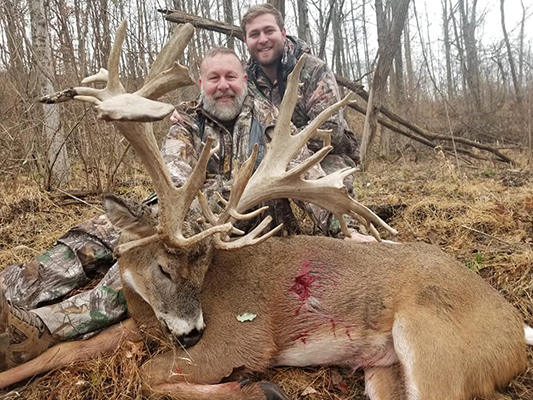 Whitetail Guided Hunts
If you are up for the challenge and ready for a trophy hunting experience - discover the thrill of hunting Whitetail.
In all of nature you won't find a more majestic, swift or graceful animal. They're North America's most common large land mammals, known for their muscular bodies– yet timid personalities. You can try and get 'em, but they have acute hearing and a keen sense of smell, so they can be challenging to kill, especially if they know you're around and run away before you get your shot into their heart. That challenge is what makes getting a whitetail feel so incredibly gratifying.
Dominant Buck Outfitters whitetail deer hunting preserve is private and exclusive. Filled with trophy whitetail deer. Our hunting preserve has a relaxing Ohio setting that caters to your wishes. Be assured we have some of the best deer hunting one can experience.
Horn Size: 130" to 500"
Weight: 150 - 300 pounds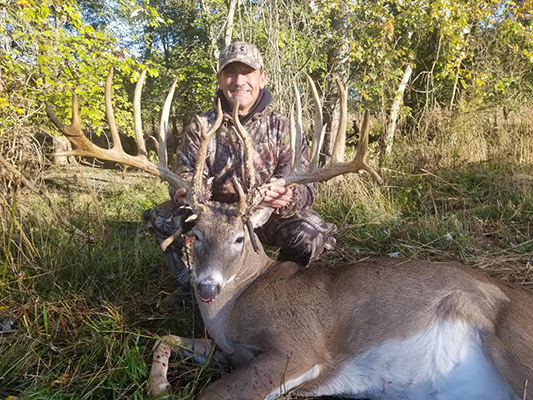 Whitetail Hunting Trophy Fees
130" - 159" $4900
160" - 169" $5900
170" - 179" $6900
180" - 199" $7900
200" - 299" $9900 (best value)
300" - 329" $11,900
330" - 349" $13,900
350" - 450" Call for avilability and pricing.
Ready to Bag Your Own Trophy Whitetail?