Fallow Deer Hunting Trips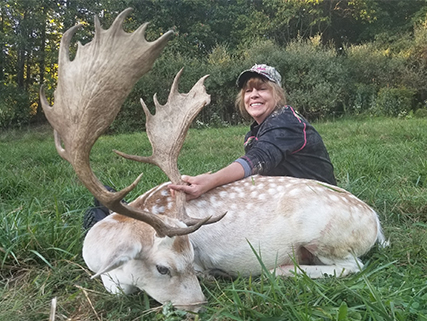 Fallow Deer Guided Hunts
If you are up for the challenge and ready for a trophy hunting experience - discover the thrill of hunting Fallow Deer.
Fallow deer may not be the largest or fastest deer to hunt, but they have antlers which are elegant and impressive – the kind that look good mounted on the wall of your home office or living room! The older they get, the more impressive their antlers become. A trophy set of antlers measures about 28 to 30 inches in length, with an inside spread of 24 or more inches.
Fallow deer has a spotted coat with a distinctive long tail that is often twitching.
We have all three color varieties including Chocolate Fallow, Spotted Fallow, and White Fallow.
Horn Size: 22" - 38"
Weight: 150 - 330 pounds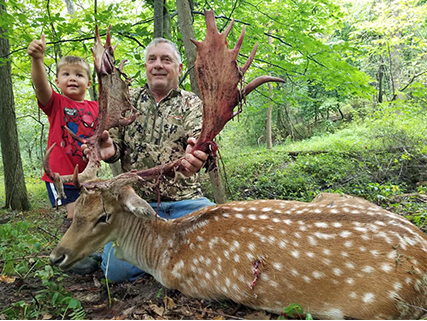 Fallow Deer Hunting Trophy Fees
Bronze $4900
Sillver $5900
Gold $6900
Ready to Bag Your Own Trophy Fallow Deer?